Ms. Karen Fox
About Your Teacher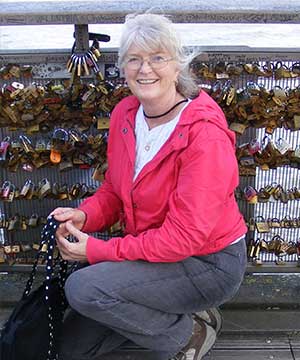 Position: Teacher – Reading Interventionist; Beta Clubs; 4-H Club
Educational Career: 1). Bachelor of Science – Education with K-8 endorsement in 2001 from University of Montana (MT) 2). Bachelor of Science – Law Enforcement in 1975 from Jacksonville State University (AL).
High School: Monmouth Regional High School, New Shrewsbury, NJ
Philosophy: I believe in setting the bar high and adjusting as needed to ensure the success of all students.
Why teaching? – I observed changes in education I didn't agree with and felt the need to position myself to provide children the opportunities and tools needed to succeed in our changing world.
Expectations: Students will come to class prepared, be polite, participate positively, be productive and organized, and do their level best.
Family life: I come from strong military roots. My father retired from the Army, all but one of my uncles served in the military, and both of my brothers served, as well as both my sons. My oldest son, is a graduate of the University of New Hampshire with a Bachelor's degree in Mechanical Engineering. My youngest son holds a degree in Environmental Science, Law Enforcement, and in Business, he holds a national certification as an EMT.
Hobbies: Creating things and traveling.
Something I'd like to share: I've had quite the assortment of experiences including law enforcement, search and rescue, emergency medical services, defensive fire-fighting, insurance, and real estate. I believe in education and I'm committed to providing students opportunities to explore the world in which we live. I hold students to high standards; I expect my students to perform and to be responsible; I'm firm but fair; and I do NOT do drama.
Welcome to My Webpage
If you need to contact me, please email me at kfox@richardhardy.org. Please allow 24-48 hours for a response.