Scouts
BeAScout.org – great information on youth programs by age, volunteer opportunities and search for a group near you.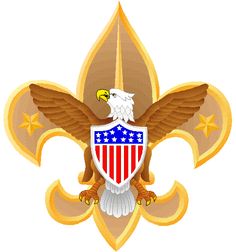 Phone: 423-892-8323
Email: CherokeeAreaBSA@Scouting.org
OR Just join the local pack. Pack 3263 meets at the First Baptist Church in South Pittsburg on Mondays at 6 pm. The Cubmaster's name is Angela Vaughan. If you are interested in your son (grades 1-5) joining the scouts, call Angela at 423-463-1192 or email her at jajam5785@yahoo.com. The cost is $8 to join. Don't wait or you will miss out on all the fun!

Programs
The Boy Scouts of America is one of the nation's largest and most prominent values-based youth development organizations. The BSA provides a program for young people that builds character, trains them in the responsibilities of participating in citizenship, and develops personal fitness.

For over a century, the BSA has helped build the future leaders of this country by combining educational activities and lifelong values with fun. The Boy Scouts of America believes — and, through over a century of experience, knows — that helping youth is a key to building a more conscientious, responsible, and productive society.
Contact Angela or the Cherokee Area Boy Scout Council and they will get you to the right group.
Scouting develops character, respect, and more.